During the February vacation, I went to Tunisia with a friend for five days and it was an amazing experience that we've thoroughly enjoyed. The trip was quite unique and we learned a number of things while we were there that I've decided to share with you for when you're eventually planning to visit.
So if you're hoping to blend in in the country and make the most of your experience, read on for more!
#1 : Bring a Passport. Or better yet, have one
This may sound very basic and obvious, but traveling outside of Europe requires a passport and not everyone is aware of that. We learned that the hard way the night before the flight when we found out that Arthur -who had originally bought his tickets when we did- couldn't come with us, as we never went over the topic of him not having a passport because it was such an obvious thing for Anwar and I. So do have a passport, and bring it with you !
#2 : Check where you book your hotel / Consider Airbnbs
This may also seem like an obvious tip, but check closely in which area of the city your hotel is located, because we didn't. You may end up in a part of the city you won't necessarily like, or even in the suburb which can sometimes be quite far.
You can also try to book an Airbnb instead. From experience, the best rated ones are well located, well equipped and they're very much worth the price (€10 per night for one person in Sousse and €15 in Tunis).
#3: Keep an eye on the taxi counter
Some taximen may try to rip you off very hard, especially when you're a tourist. So always keep an eye on the taximeter displaying the passenger fare so they don't change it at the end. It did happen to us, so if you're ever doubting a fare that's been given to you, chances are you're being ripped off and you should probably check the internet or call a local (if you know one) to clear your doubts.
Moving in taxis is quite cheap in Tunisia, but louages (which means "rentals" in French) are way cheaper minibuses that can sometimes be a more favorable option if you don't mind sharing the ride with other people. They're not like taxis because they travel across stations in the city (and even between cities) and depart only when filled with passengers.
#4: Always bargain
You should always bargain the price before you pay in local markets -or souks. In fact, haggling is such a fundamental part of buying in many countries like Tunisia that even the salesperson expects you to bargain, so don't shy from doing it. Eventually, you'll get used to it and master the art.
Be sure to always start by knocking 50 to 60% off the starting price, and see where the negotiations take you.
#5 : Say you're a foreigner to enter any nightclub
if you want to experience the nightlife, saying you're a foreigner staying in town for a few days will get you in almost any night club, even the ones that are quite selective. They'll assume you're a tourist who's gonna contribute rather well to their proceeds from the night, even when you're not.
The next three tips will highlight the places to visit in the country
#6: Explore Tunis and its surroundings
Most flights come to Tunisia through the Carthage International Airport located in the capital Tunis, so it's probable that it's the first city you'll be in when visiting the country.
The Medina (Arabic for City) is the first part of the city that we discovered. The Medina is the old town in Tunis, home to cobblestone streets and narrow alleys, where you'll get a mix of colorful doors and old buildings. There, you can visit the souk des chéchias- the local traditional market- where you can find all sorts of clothes from traditional to modern, but also spices and utensils for everyday use.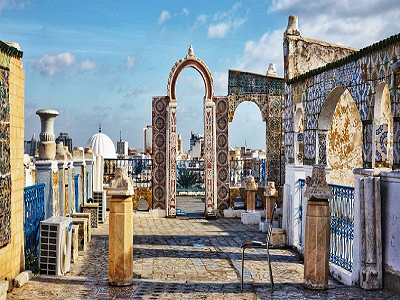 You can also take a day trip to Sidi Bou Said, a neighborhood on the Mediterranean coast. You'll be bewitched by the white and blue colors everywhere, and the location gives off similar vibes to some Greek and Italian seaside neighborhoods. Not far from Sidi Bou Said are the ruins of Carthage, ancient city from the time of the Phoenicians. The ruins don't take kilometers of space, but they're well preserved and have become quite the tourist attraction in the area.
That's surely not all there is to Tunis, where you can also visit other areas like the Ville Nouvelle (New City) and La Goulette (the Port suburb).
#7: Dive deep into the South
The south of Tunisia is part of the Sahara Desert, the largest hot desert in the world. That's why if you have a sense of adventure, or aiming to awaken one, then diving into the south of Tunisia is the tip for you.
Among exciting things to do are hiking through empty canyons, cruising on a quad or motorbike through sand dunes, and riding on a camel to a desert camp.
The south has an influence on modern culture as it inspires artists and movie directors from around the world. For exemple, Tatooine, the Skywalkers' home planet in Star Wars, has the exact same architecture and a similar name to Tataouine, a town in the south.
It's also historically significant; the Jewish community in Djerba is one of the oldest in the world, while the Berber villages such as Chenini and Tamazret are home to the original inhabitants of North Africa. These Berber and Bedouin villages still live in a very traditional manner and the locals are very hospitable.
#8 : Don't sleep on Sousse
During your trip to Tunisia, do not miss to visit Sousse, the coastal city of eastern Tunisia and magnificent capital of the Sahel region.
For the tourism amateurs, the private beaches of Sousse offer an excellent refuge. From Boujafar to the bay of Kantaoui, the luxurious beaches stretch as far as the eye can see.
The Grand Mosque in Sousse is one of the biggest monuments in the city. It dates back to the Aghlabid era and is located at the entrance to the medina. It's emblematic of the city of Sousse and its architecture is based on arches and columns. 
Another impressive landmark is The Amphitheater of El Jem. It's located in El Jem, a small town 30 minutes away from Sousse. The Amphitheater is the largest colosseum in North Africa and could hold up to 35,000 spectators. You can visit the impressive ruins of this 3rd-century monument which illustrates the grandeur and extent of Imperial Rome, and is a part of UNESCO's world heritage center.
#9: Eat as much local food as you can
This also goes without saying, but a trip to any country is incomplete without tasting its local cuisine, so try to consume as much Tunisian food as you can. The culinary culture is so vast and diverse that you can often skip on your universal meals while you're there.
Tunisian cuisine shares many similarities with its North African neighbors, but it's spicier. This is due to the use of Harissa, a mixture of ground chili peppers, garlic, and spices. It's the most important ingredient in many sauces and gravies and is the most commonly used condiment in Tunisian cuisine. It has also started to become more known in France lately.
Couscous, the staple North African dish, is a must try. You probably already know what it is, but in case you don't, it refers to small granules of rolled durum wheat semolina cooked in a special double boiler, served with meat (lamb, beef, fish) and vegetables.
Brik is another popular dish that can be made with a variety of  fillings like tuna, anchovies, chicken, raw egg, or ground meat. The fillings are wrapped in a thin pastry dough before being deep-fried.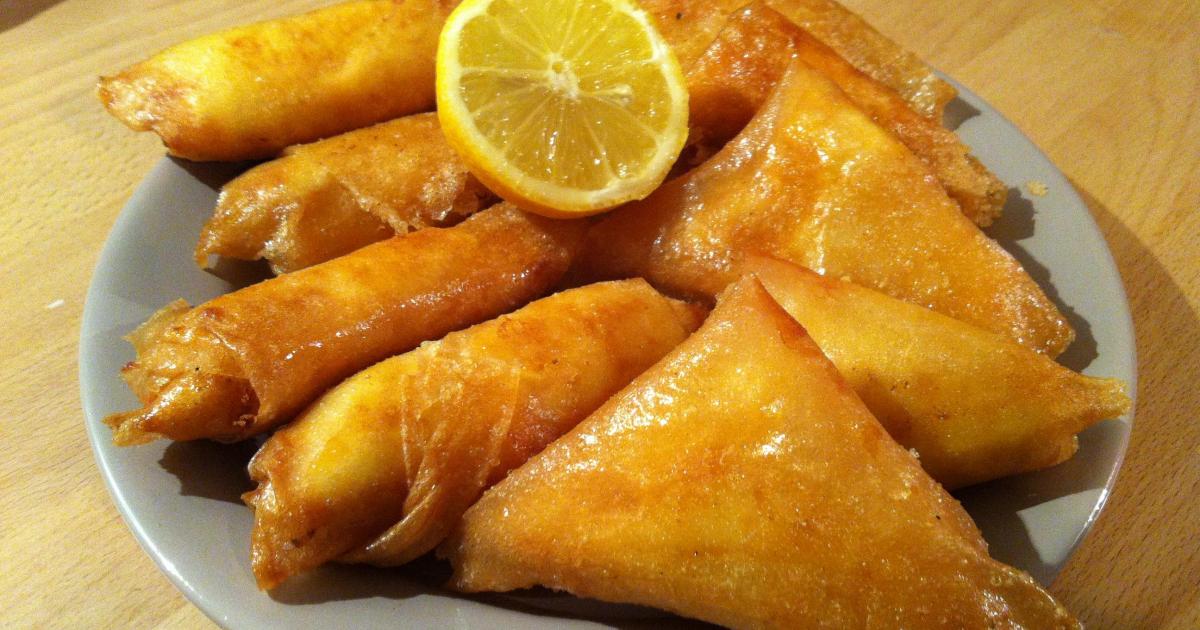 Other must try foods include Fricassé (Balls of dough, traditionally of oval shape, first fried then split in two and stuffed with potato, harissa, tuna, black olives, hard-boiled egg, and slata méchouia. ), Mloukhiya (beef or lamb stew that is cooked in a very rich sauce made from dried Jew's mallow powder with olive oil or sunflower oil), Lablabi (dish based on chick peas in a thin garlic and cumin-flavored broth, served over small pieces of stale crusty bread) and Tunisian salad (made essentially of tuna, eggs, cucumber, tomato, onions and olives with harissa).
#10: Travel on your own speed
Lastly, Travel for yourself: take cliche pictures if you like, buy souvenirs from gift shops and traditional clothing from the local market if that's what you want. If you're not interested in doing some popular activities that people do when they go to Tunisia, then don't. People are different and so are their tastes.
So go with the flow and experience things that truly interest you and spark happiness within your being. After all, that is the essence of travel.